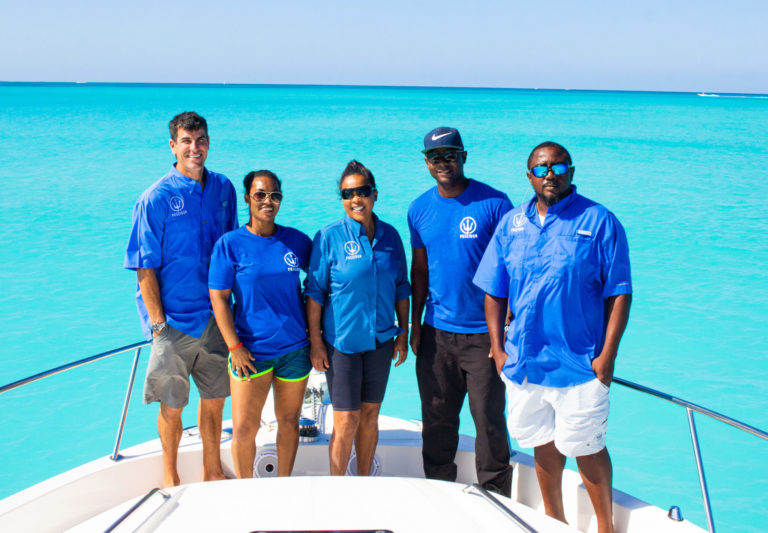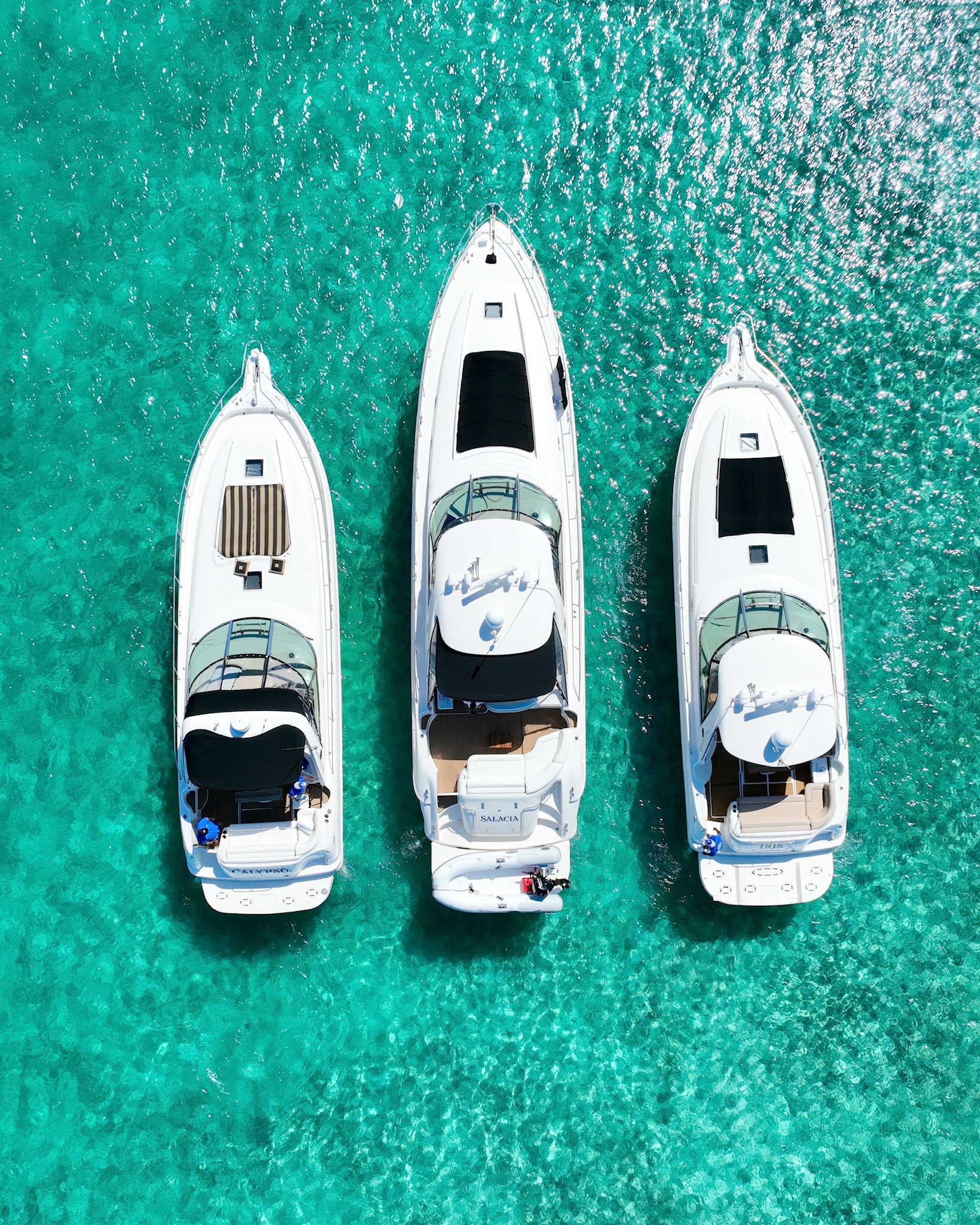 About Poseidon Charters
Poseidon Charters provides luxury yacht charters in the Turks and Caicos Island.
We started our journey when we came to the island and fell in love with the natural beauty of our islands. We set out to create a charter company with a style of boat we would want to go out on for either a romantic sunset dinner cruise to a half day boat tour of the island to a full day island bbq with our friends and family.
We specializes in private; half and full day private charters.
Our Fleet of Luxury Sea Rays are equipped with the newest and nicest amenities, aimed to accommodate you and your guests for a fun filled day. "Iris" "Salacia" and "Calypso" are equipped for entertainment, from adventure snorkeling and island hopping, or simply relaxing with friends, sipping white wine and champagne, and enjoying a Caribbean sunset.
We believe things like having a great meal on the water and seeing the life underwater are what create the days memories. Pulling up to your own private beach is a thrill everyone should experience!
Our crew is local to the islands, with over 10 years' experience of delivering memories. We aim to please and to ensure that you have an unforgettable experience with your family and friends!
Reach out to us ask a question if we cant help you we know everyone on the island and someone who can.